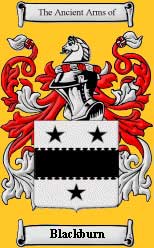 I have been pining for the Raiders to bring back Jon Gruden for years! Tomorrow is the day it's finally going to happen as the press conference annoucing the hiring of Jon Gruden is scheduled to take place Tuesday January 9, 2018. I am really, really excited because the Raiders have never been the same since Chucky left and it's high time they get back on the winning track, consistently. #RaiderNation
Since I live in Arizona I can't forget about my other team the Arizona Cardinals. I was really sad to see Bruce Arians and Carson Palmer retire but I understand it. Hopefully the Cardinals find a worthy replacement. I think I would really like to see them hire Patricia from the Patriots but the more I think about the more I wonder. What have the coordinators that have left New England for head coaching positions really accomplished? I honestly can't think of one that is now an outstanding head coach.
As far as the quarterback position goes - I think the Cardinals should draft one, if Baker Mayfield is available at 15 (where they are drafting today) and I think they should sign one via free agency or trade for one. I believe they should do both. It's about time we get a quarterback for right now and a QB for the future, if we can have such a luxury. The true reality of the NFL is that you must have a capable back up quarterback. Your season can come to an end real quick without a capable back up. Just ask the Green Bay Packers of 2017 about that!
Thanks for spending some time here at blackburn.biz. We'll have new content for you again real soon.